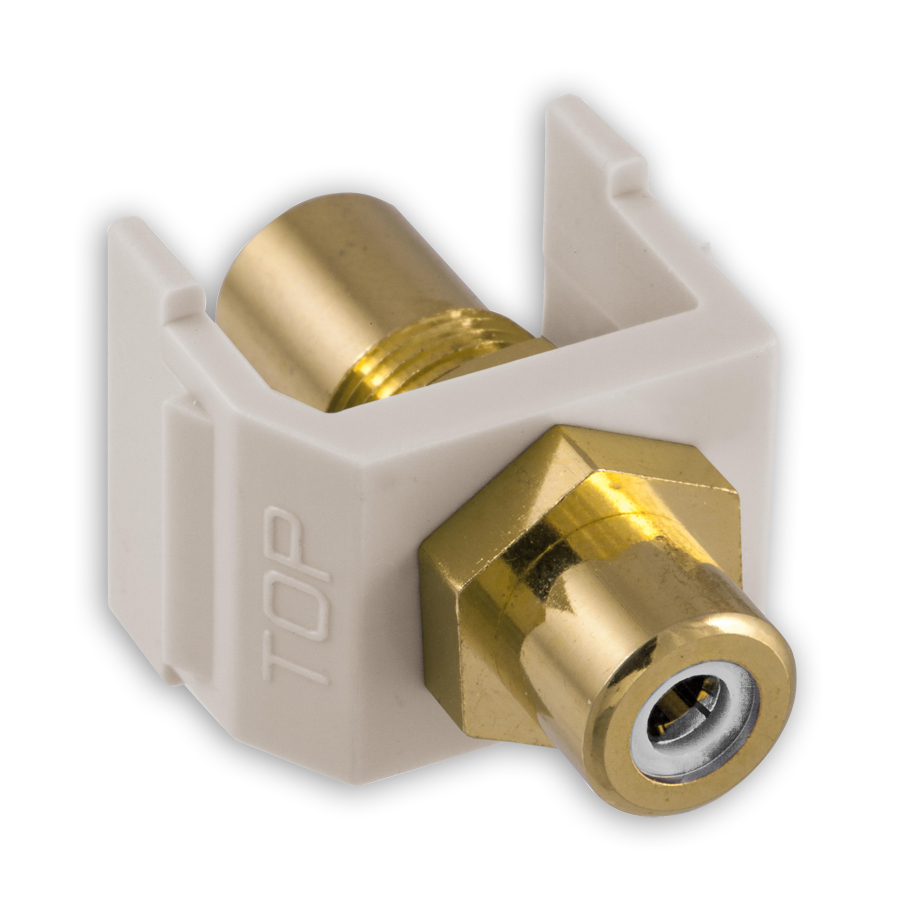 Hubbell SFRCWFF RCA Gold Pass-Thru, F/F Coupler, White/White Insulator
Condition: New
In Stock
Free Ground Shipping on orders over $99.00
Hubbell's RCA gold pass-thru connectors deliver high quality AV signals to work areas and/or transmitting/receiving devices. Requiring no soldering, these RCA connectors install with a snap and provide a quick easy "push-on" termination. These RCA Connectors are available with seven standard insulator colors housed in seven Hubbell colors, accommodating all common AV applications. RCA-Connectors mount into all iSTATION™ faceplates, surface mount boxes, modules, frames, Hubbell Delivery System products including poke-throughs and surface raceway, and iSTATION™ UDX multimedia panels. Create a customized multimedia work station by adding a RCA gold pass-thru connector along with Hubbell's extensive line of AV connectors, loaded modules and XCELERATOR™ jacks.

Features
- Seamless Hubbell system integration.
- Universal keystone design fits into all Hubbell products.
- 7 different insulator colors.
- High quality Gold plating.
- Deliver composite, component or digital signals
- Applications supported: composite/component AV distribution; TV, CCTV, CATV and satellite; Home theater and entertainment systems; Cameras, camcorders and projectors; Security and surveillance systems.