Datacomtools.com would like to introduce the new Brady Corporation lineup!
According to the Institute of Electrical and Electronics Engineers (IEEE), Telecommunications Industry Association (TIA), National Electrical Contractors Association (NECA), and Building Industry Consulting Service International (BICSI) all cables and components must be labeled to ensure proper identification and organization. Signage and labels are used to identify hazardous materials, such as, high voltage, flammable liquids, or combustible dust. Industry professionals need to ensure labels are durable and legible to help protect people and property. Additionally, labels need be updated to reflect any changes in systems or procedures. Signage and labeling should never be an afterthought.
Ensuring safety is Brady Corporation's number one priority. Beside labeling essential data and telecommunications equipment, Brady helps you to organize cables, wires, and other components. The Brady Corporation offers a full line of printers to meet all your labeling needs – from high-volume industrial printers to portable durable printers.
The New Lineup Is Putting The Flex in Flexibility
Get the best of the Brady Corporation from Datacomtools.com with this new and improved lineup! Brady Printer BMP61 is has been updated to the M610, Brady Printer BMP71 has also been updated to the new M710, and the Brady M611 printer has been refreshed. To top it off, we can supply the new Brady Authentic labels and ribbons to help you maintain and replace legacy catalog numbers.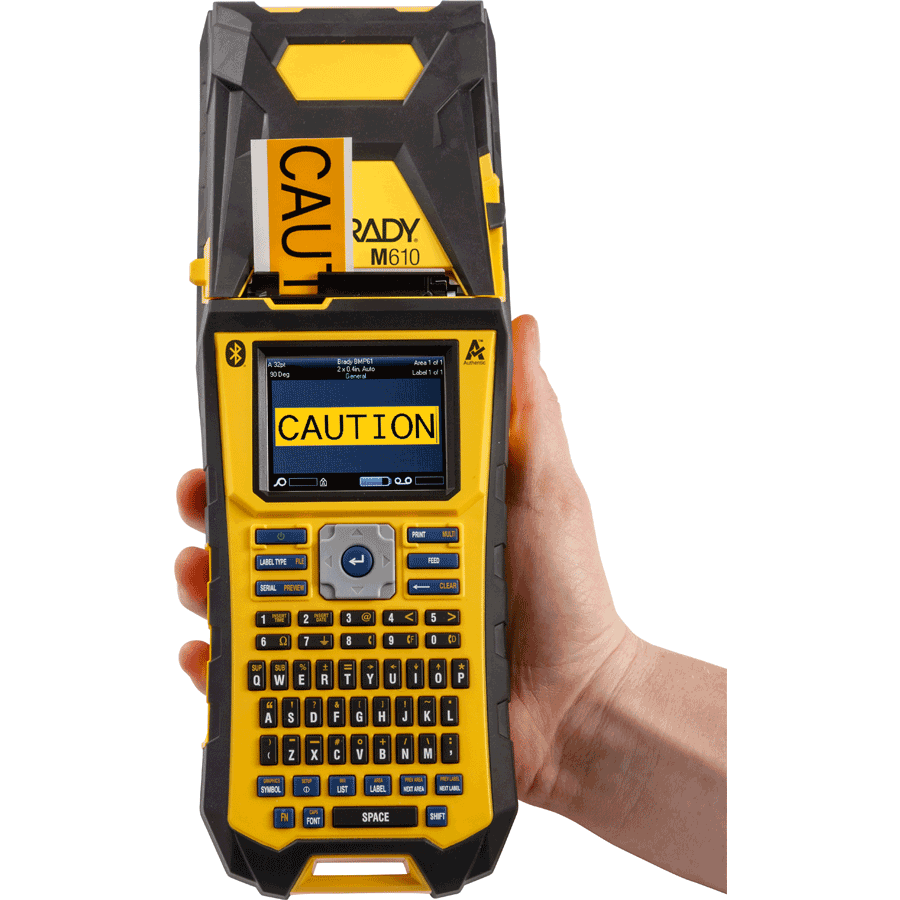 Get the durability your work demands. Do more with enhanced capabilities like military grade shock resistance, below freezing operating temps and the widest range of data entry options. Plus, print up to 4,500 labels on a full charge.

Learn more about the M610 here!

BUY NOW FOR $749.99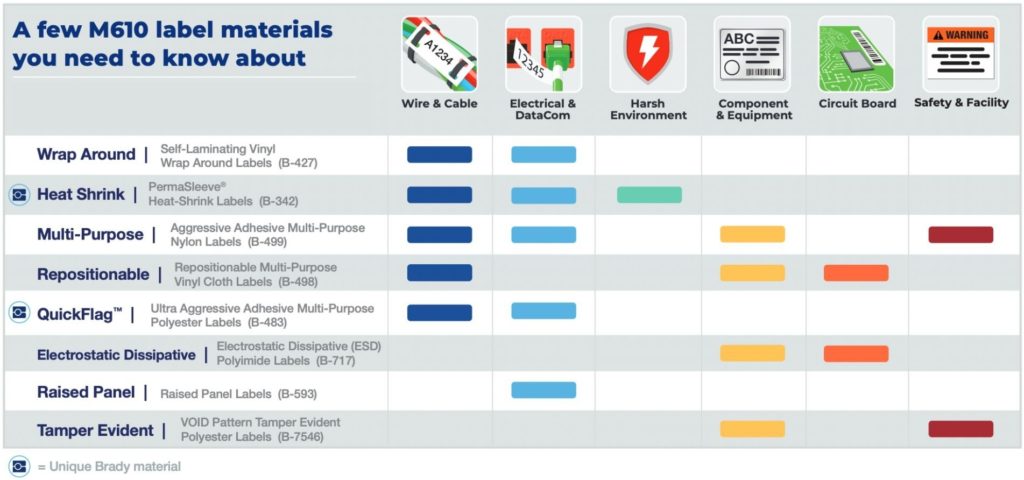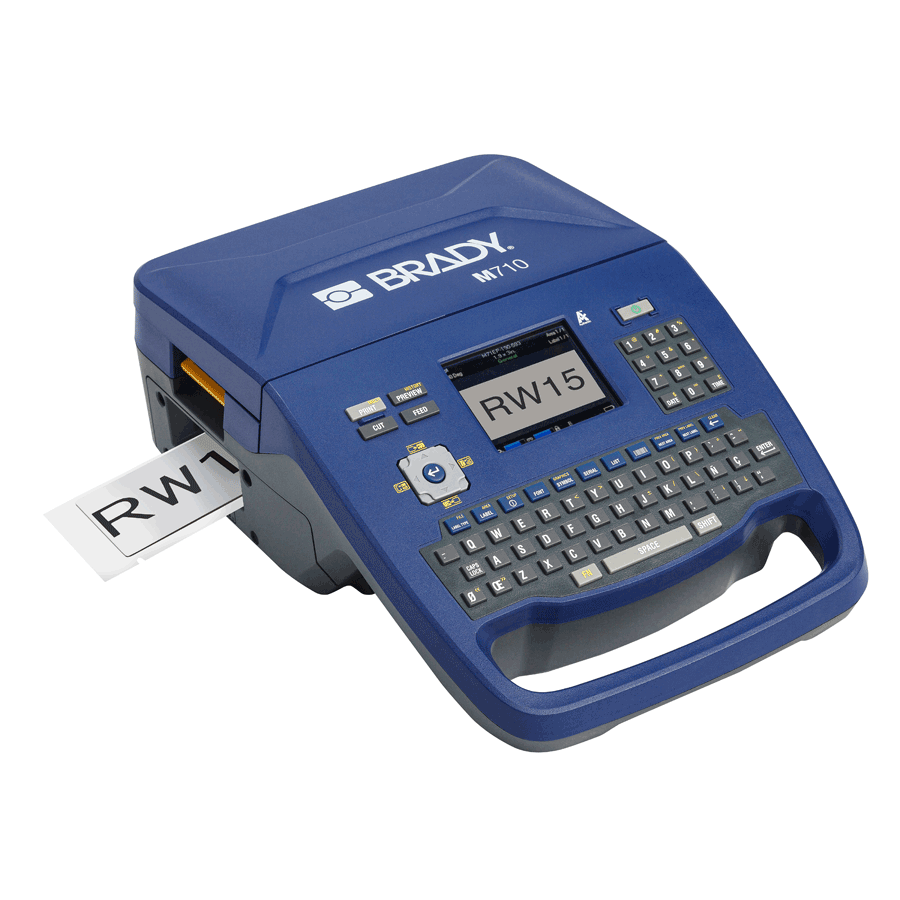 More speed. Less mess. It's Brady's fastest, most advanced printer yet. Print 3″ per second. Auto-cut labels. Work all day on one charge. Use one device for 100's of applications, printing on the toughest materials around.

Learn more about the M710 here!

BUY NOW FOR $899.99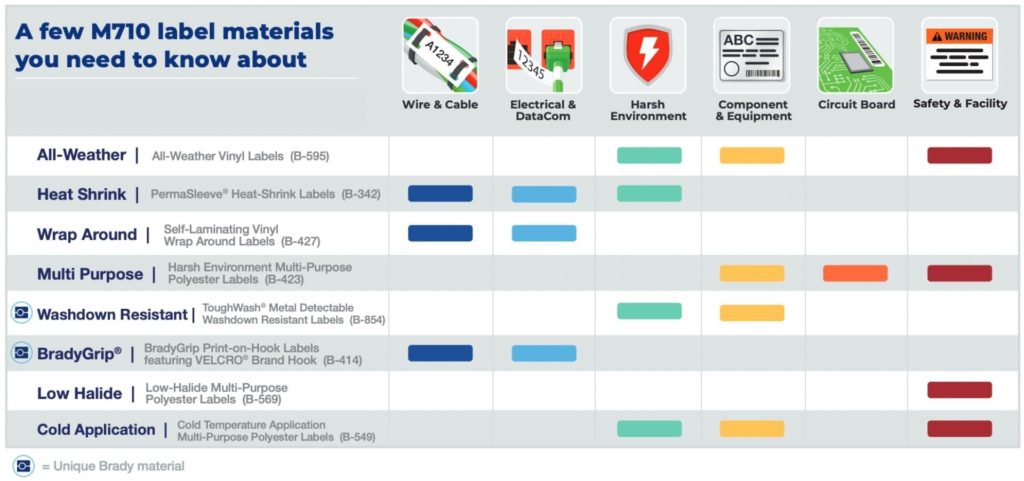 Get more flexibility in the field. Design. Preview. Print. Any way you choose. Store more than 1,000 labels on board, access files easier and print multiple ways – on demand. Modernize workflows by creating labels in the office and sharing to the field, printing anywhere, anytime.

Learn more about the M611 here!

BUY NOW FOR $749.99