This years catalog features products from the Siemon Company including Fiber optic enclosures, Category 6 Jacks and Cat6 Patch panels.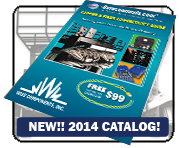 Siemon's HD 6 was the industry's first cat6 patch panel to exceed category 6 connecting hardware specifications for all pair combinations up to 250 MHz. Along with superior Category 6 performance.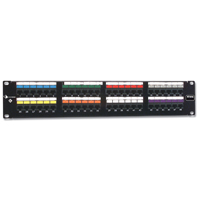 Combine the MC 6 Cat6 Patch cords with the Cat6 MAX Jacks and HD Cat6 patch panels for a complete category 6 channel solution. The Category 6 MAX module provides performance far exceeding category 6 connecting hardware performance specifications. It also insures backwards compatibility with components and systems of lower performing categories.
If you would like a hard copy catalog request one here.